Wedding planner agency france
It can sometimes be difficult to find the right person to entrust with organizing your big day. You have to find someone who will understand your expectations, who will advise you the best but above all who has already organized weddings in the style you want.
The wedding planner is a wedding professional. He's like your wedding conductor. You present your desires, your criteria, your constraints and your budget. He will select the best wedding providers for you, give you ideas, find solutions to your constraints and advise you. There is still a very important help because he knows what is achievable or not with your budget, he has a network of providers and can advise you on all the details of your marriage. Fast and efficient, it will also find the extra thing that will make your wedding unique. It offers you a tailor-made wedding that matches your personality.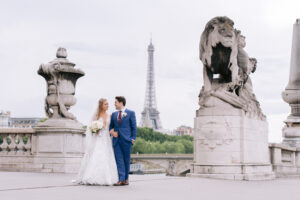 There are many and varied reasons for hire a wedding planner.
• Avoid stress
Imagine organizing a wedding alone, juggling your work, your life as a couple and your friends. This is obviously possible but there will probably be unpleasant surprises on D-Day. Not to mention the amount of stress for the bride and groom.
Your wedding planner and also there to help you manage your concerns regarding your wedding. He will always be there to reassure you.
Hiring a wedding planner allows you to submit whatever wishes you have for your big day.
Your wedding planner probably has a long address book and this allows couples to benefit from advantages or to be able to negotiate the prices of different services.
The last days before the wedding are crucial, everything must be ready. This part will be managed by the wedding planner which means that the bride and groom can rest to be at their best on D-day.
On D-Day, the only concern of the newlyweds will be to take advantage of this unique day. The wedding planner will take care of all the technical details and will coordinate the providers and guests.
How to choose a wedding planner?
Finding a wedding planner is an important step. Above all, don't neglect this step! In order not to be mistaken, there are several things to keep in mind:
Have you always dreamed of a wedding planned down to the smallest detail and with a very personal touch? Remember that this day is unique and what you want for that special day should be heard within your budget.
During your research, look in detail at the type of service offered by the wedding planner and if it meets your needs. Remember to look at the rates it offers to compare with other wedding planners and also see if it fits into your budget. If necessary, the professional will confirm this during the maintenance.
The easiest way to find a wedding planner will undoubtedly be through Internet wedding portals. You can also see with your loved ones if they know a trusted weddding planner.
Your budget is an important aid in choosing your wedding planner. Not all wedding planners offer the same services. Some specialize in luxury and others do not. You must therefore choose the person who can meet your expectations.
Once you have a list of favorite wedding planers, contact them. Be aware that you need to do this well enough in advance for the preparations to be made properly. Then it is important to know if you have the possibility to organize a personal interview, to know their services first-hand. This is a very important step mainly if you do not live in the same city or country as your wedding planner.
The interview will allow you to see how your contact works and how he intends to organize your wedding. An important point for everything to go well for everyone is that it is essential to have good coordination with your wedding planner. You can also during the interview expose your project, talk about what you want. Now is the time to specify the style you want and ask any questions you have. If the current goes well, you will know that it is the right person to organize your wedding. If you don't like something, make a comparison with the other people on your list and judged who will be the best to answer your requests.
Now,you just have to organize your perfect day with the help of your new wedding planner.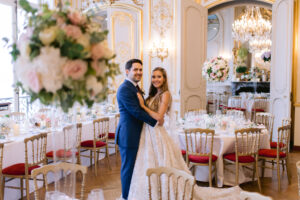 Some ideas received on wedding planners
You might think that using a wedding planner dispossesses us of the organization of our marriage. This is wrong, in reality the wedding planner does not make a decision, he offers you solutions but the final choice is always up to you.
Some people give up hiring a wedding planner simply because they think it is an overpriced service and is only for the wealthy. This is still not true, there are several types of wedding planner agency. You can have a wedding that looks like you and organized by a wedding planner with a fairly tight budget but you will have to talk to the right people, not all agencies accept small budgets.
Some couples think that the wedding planner only works on their marriage and that it is the most important thing for him. It is true that xedding gives a lot of importance to your marriage and this is normal because it is above all a profession of passion. Despite this, a wedding planner does not manage only one wedding at a time. He sometimes has to make choices in his schedule because it is a very busy job and requires a lot of work.